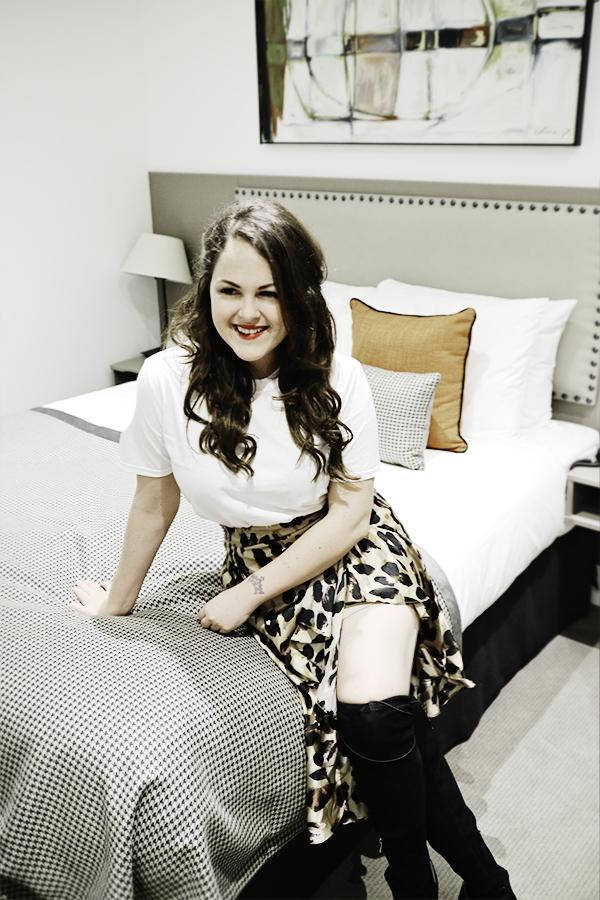 I love a bouji staycation and I'm very aware that turn of phrase makes me sound like an absolute trollop.
There's just no way around it; hotels are to good times what good times are to a Lela. To date, the record of extraordinary days to days I've ended up face-planting into sheets someone else has mace is one-for-one. I back staycations for all occasions.
For my recent birthday, newly opened aparthotel The Chronicle had my name written all over it.
Though the building nestled just a street back from Chancery Lane (and, most importantly, a quick Uber to Shoreditch) it is unbelievably quiet and spacious. As parent company Supercity Aparthotels' reputation might suggest – a veritable home away from home.
The Chronicle boasts 53 elegant apartments (five of which have private terraces) with comfort-minded living areas, beautiful bedrooms, original – and typically cheeky – art, luxe bathrooms, Kerridge-ready kitchens, and all associated amenities.
It was the perfect pad to fill up (and glam up) before a boozy birthday brunch with drag queens and an even better hangover hideaway.
In fact, the complimentary Sky TV package (including sports and movies) really helped with the latter.
Time to find something else to celebrate…