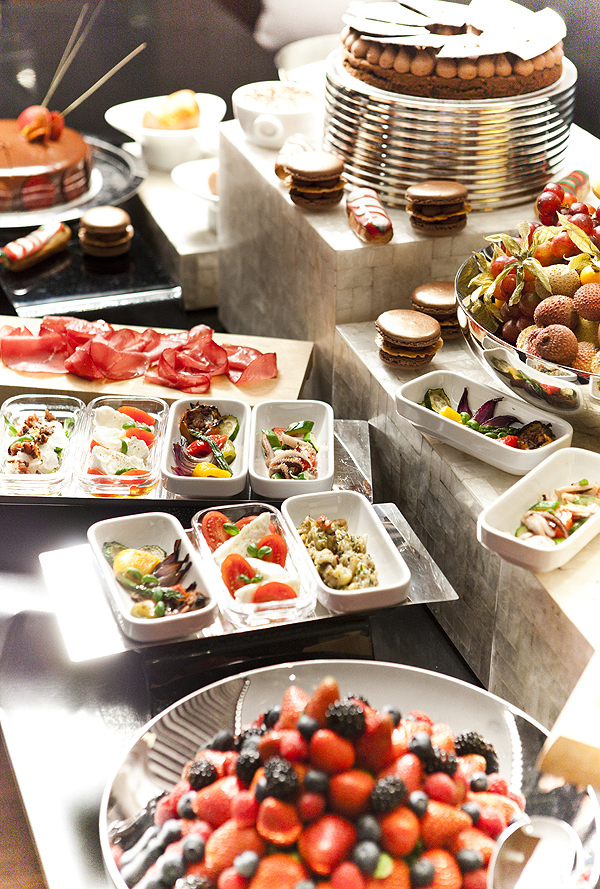 While I have oohed and ahhed over the magic that is the Bulgari Hotel before, each visit to their Hotel & Residences seems to cast a honeymoon phase love spell on me.
Over London Fashion Week, I took a lunchtime break to experience 'La Dolce Domenica' – Bulgari's indulgent Sunday brunch experience – for some stylish weekend solace. Nestled in the chicer-than-chic Il Bar lounge area, the spread itself features fresh fruits, smoothies and juices, artisan breads and pastries, Italian cheeses and hams, decadent desserts, and a 'hot food' menu (order the eggs!) to order your brunchtime favourites from.
Though it costs an occasion-worthy £58 per person, the addition of a cocktail and private 3pm film screening in their state-of-the-art cinema (popcorned and all) makes it fabulous value for money.
For reservations, call + 44 (0)20 7151 1025.