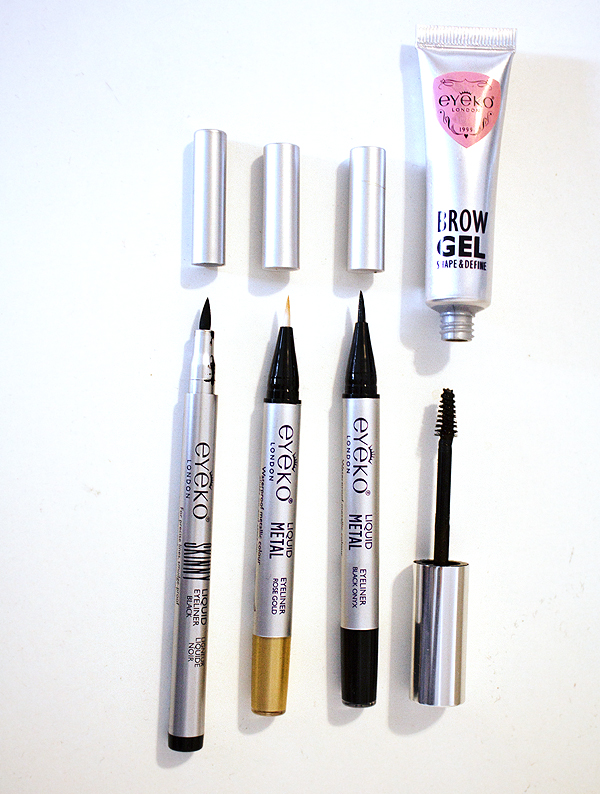 With news of Alexa Chung joining forces with Eyeko to create an eye-popping collaboration collection I came to a realisation: I'm addicted to Eyeko.
Three quarters of my 'daily face' products are Eyeko. With a swipe of Skinny Eyeliner in black, a coat of Black Magic mascara, a brush-through of brow gel, and a few dots of BB cream (FaceKo for the future?), I'm a walking advertisement.
Not only that, but many of their other products are in frequent rotation in my MUA kit. Their Liquid Metal eyeliners in Rose Gold and Black Onyx are waterproof wedding staples and beautifully pigmented. The liquids of all liquids, and perfect companions to Eyeko's lengthening Skinny Brush mascara (Bambi eyes in a tube). Every bride I have given a tube of Skinny Brush to has been converted; thanks to pro-vitamin B, the formula promotes growth and prevents lash breakage in the weeks running up to their wedding, while it creates smudge-proof peepers on their big day.
Last but not least, the secret weapon: Eyeko's Black Magic mascara in Midnight Blue. The pigment makes all eye colours sparkle while the brush shape pushes each lash into a come-hither curl.
Peace, Love, and Eyeko.