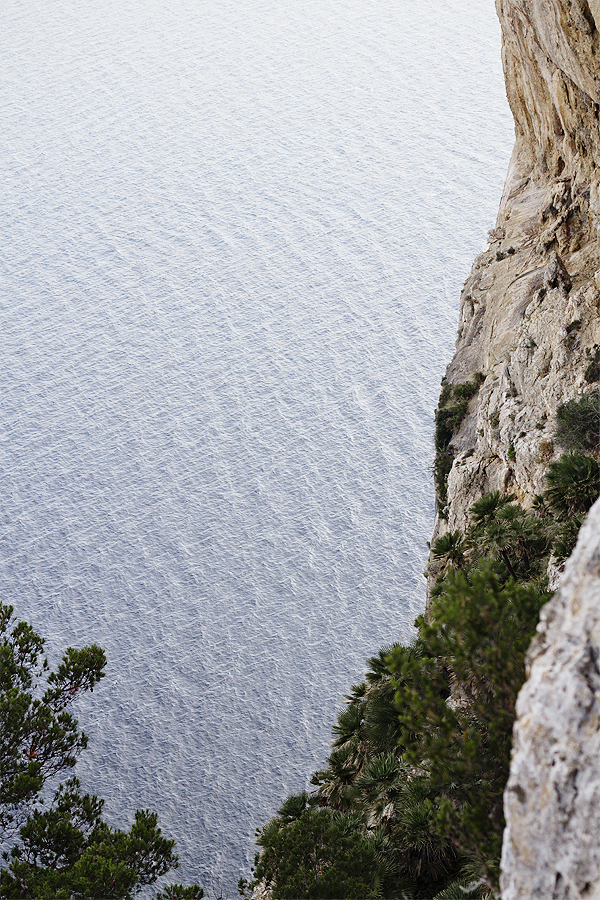 While in Mallorca, the gang and I were all so excited to explore the island that we got into the habit of waking up at highly unreasonable hours. I mean, seafood and sunbathing at the crack of dawn? Aint nobody got time for that.
Instead, we filled our mornings with activities. One of our first was a hike into the clouds of Formentor.
Formentor – especially the 'Cap de Formentor' in peninsula's Eastern end – is postcard perfect. Starting with 13.5km of winding roads that defy all safety and logic, the peninsula's lookout points are the real attraction. Though many tourists take the curves and bends straight to the beach or lighthouse, the Mirador del Mal Pas is the all-encompassing 'destination'.
From Mirador del Mal Pas' dizzying heights and even more dizzying drops down (this virtual view can't possibly encompass the fear you feel when a gust of wind blows through the rocks), you actually start to feel very ready for a trip back down to the beach.