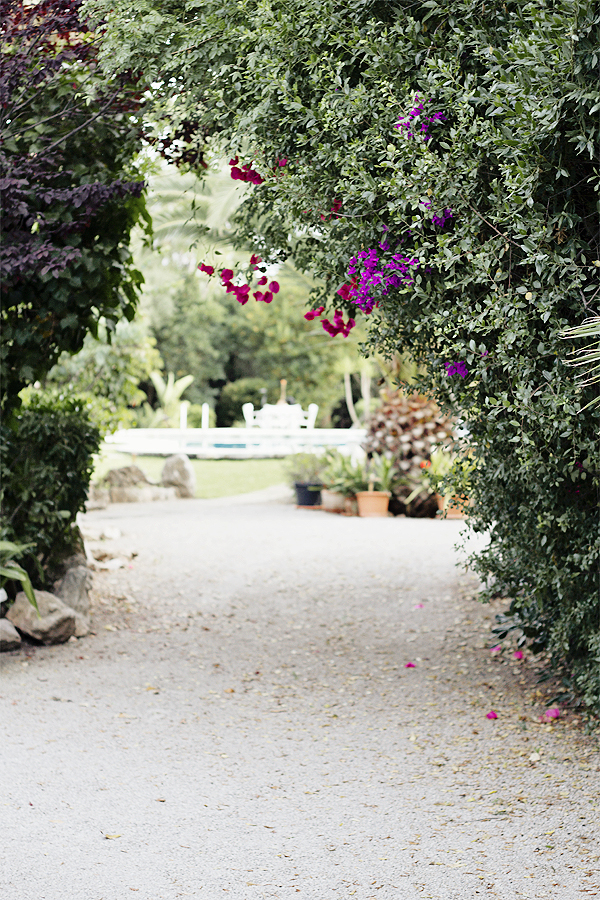 Welcome to Puerto Pollensa! Or, at least, the week in Puerto Pollensa that I just – begrudgingly – returned home from.
Though it was planned months in advance, this holiday kind of crept up on The Manfriend and I. Planned for his beautiful mother's 50th birthday (which she happens to share with him!), it seemed like the blink of an eye between mountains of spreadsheets and client meetings to the sandy beaches of Mallorca.
Even our villa was a surprise. Though we were sold by a few grainy images of the private pool, the real-life beauty of the property beat all of our expectations. It was inherently Spanish in design, yet surrounded by luscious greenery, palm trees, and serene nothingness (…apart from a chicken farm, which proved to have a few hilarious escapees).
Spending our first evening on the lookout for some fresh seafood and a jug of Sangria (don't worry, an all-inclusive Mallorca food blog is scheduled soon!), we returned to the port many times over the week. As far as tourist destinations go, it is relatively untouched by the Balearic buzz of island relatives (ie Magaluf). The perfect little excursion spot between new Mulberry handbags, surprise birthday cakes, sun, sea, and a whole lot of adventure.
But more on that later…