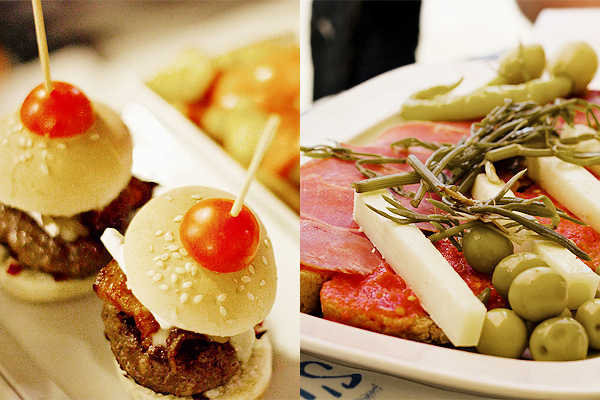 The food in Mallorca was a bit of a surprise to me. Though I didn't really take a moment to consider what it would be like until I arrived, it soon became clear that I would be surrounded by seafood and tapas.
As a semi-Floridian, this was not a problem.
Now, for a round of mini restaurant reviews:
Restaurante Bodega Can Ferra, Puerto Pollensa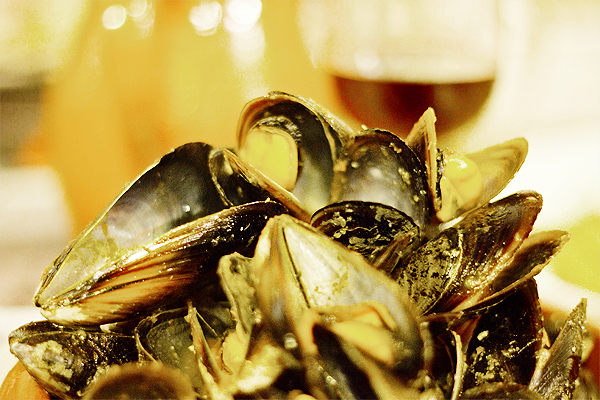 On our first evening, we dusted the flight from our heads and headed for Puerto Pollensa to scout out an English-friendly restaurant with more Spanish patrons than tourists (the best thing to do to avoid tourist traps when travelling with a group that primarily speaks English). We lucked out at the slightly hidden Restaurante Bodega Can Ferra; jugs of rich Sangria, a mountain of moreish mussels, paella that could feed an entire town (when only ordered for two), and street-side seats to take in the sea air. If it wasn't for my unwillingness to eat the same place twice when on holiday, I would have returned.
Stay Restaurant, Puerto Pollensa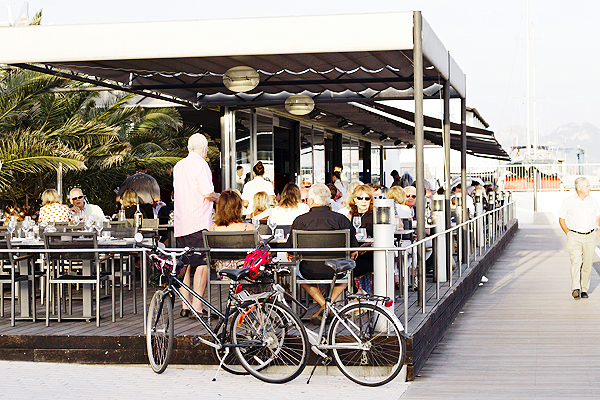 Stay was a funny one. Based on good reviews and its dockside location, we ended up dining here for double birthday celebrations.
The service was dire.
A shame, because the food (when it was finally ordered) turned out to be worthy of its reviews. Starting with beef carpaccio with a segue into sea-scallops and prawns marseillaise with saffron sauce, I essentially ate my dream meal.
It is one I would eat again, but would almost prefer making for myself so I didn't have to deal with the pushy, confused 'service' of the restaurant itself.
Quince, Porto Cristo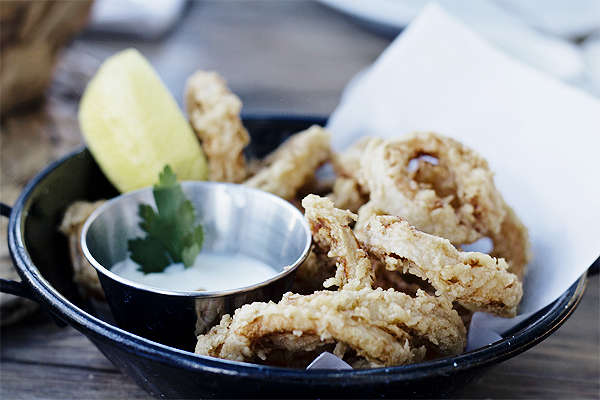 Quince is hidden treasure. After the Caves of Drach, we drove to the nearby town of Porto Cristo to soak in some sun and grab a bite to eat.
Quince is nestled in the far corner of Carrer Veri, and it is well worth ignoring the aromas of the restaurants you pass to get there.
Infatuated with great service and the intoxication of its surrounding seafront, we shared a pot of guacamole dip with lime, cheddar cheese, creme fraiche and fresh tortilla crackers while we waited for our mains. It quickly set the tone for a wave of fresh and flavourful dishes: everything from 'Mamas tomato salad' (with red onions, goat's cheese, and a fine herb dressing) to homemade spaghetti (with tomato sauce, meatballs, parmesan, and basil). For myself? A leaf-heavy Caesar salad with parmesan, anchovies, croutons and sliced chicken – the best I've ever had.
S'illot, Alcudia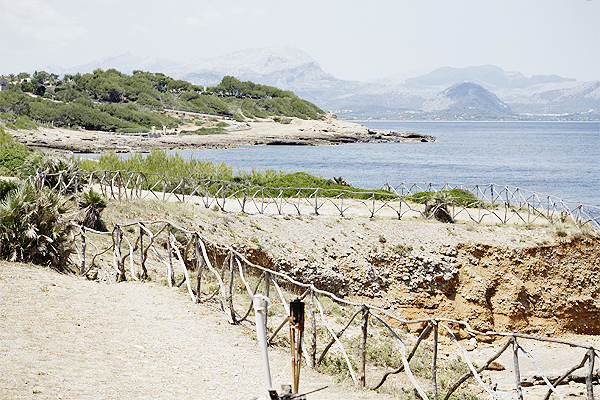 Unfortunately, S'illot comes with another record of bad service. We chose to have lunch here after a full-on morning of paddleboarding having spotted it from the ocean, nestled a short drive away from where we had parked the car.
The only explanation for the service? I simply think they wanted to stay hidden. After a few loud English/American/sexist insults shouted between kitchen and manager (how bizarre it is to assume that speaking to my partner in English means I won't understand Spanish), we decided to stick around.
They did a solid pa amb oli, an extravagant iced latte, had an adorable stray cat knocking around, and beautiful views. But I wouldn't return.
Port 31, Puerto Pollensa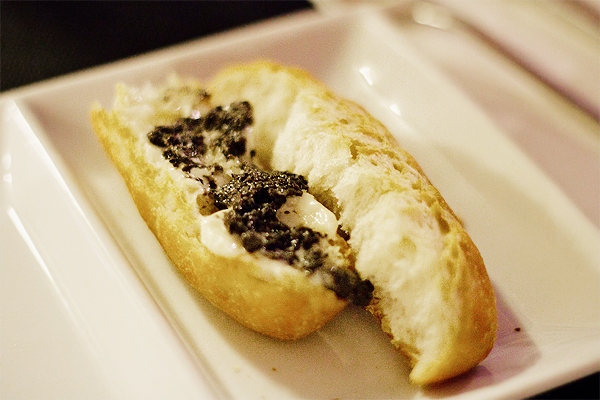 The pièce de résistance! On our last evening it was my job to pick the restaurant and – taking the role much more seriously than one should – I spent a good ten minutes staring at diner's reactions to the food on their tables along Puerto Pollensa.
It's a faff, but a faff that paid off.
Port 31 does exquisite tapas. No-one was particularly interested in the 'set tapas' menu (which was great value, but quite starchy), so we shared a bottle of house white and ordered everything a la carte. Choosing two tapas plates each, our table was soon taken over by a range of unique and faultless dishes. From tuna tartare to mozzarella and tomato skewers to truffled foie gras ravioli (I can't even…), everything had a flourish and attention to detail that was just completely unexpected for an unassuming tapas joint. I only dream of finding a restaurant that could recreate this experience in the UK.