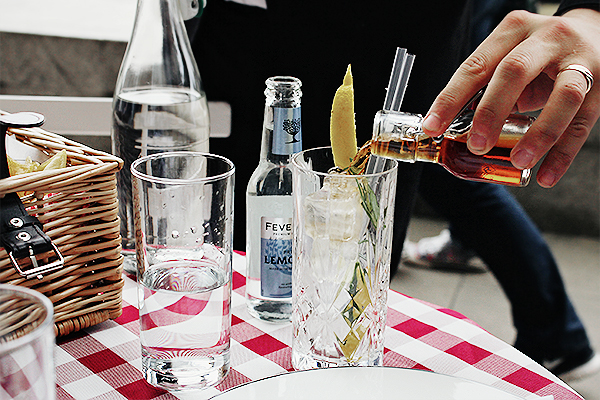 Behold the secret highlight of Tower Bridge, Butlers Wharf Chop House.
Until last weekend I didn't realise quite how glorious the East side of the bridge was. As hoards of tourists flood to snap the bridge from the Shard, Tower of London and South Bank, I have unconsciously avoided the area at all costs.
For the sake of food (natch), I finally took the walk from Tower Hill to Chop House's gorgeous riverside terrace.
Who knew.
The restaurant recently launched a 'Ultimate Chop House Picnic' that sounded too good to pass up. Each hamper includes a beautiful little cacophony of treats; ours featured two spit-roasted chicken, watercress & mayonnaise rolls, Gloucester old spot scotch eggs, fresh sausage rolls, hand-crafted jaffa cakes, prawn cocktails, hand-crafted sea salt & black pepper crisps, miniature scones, fresh strawberries, and kilner jars of sparkling fruit jellies,
Served alongside an exclusively-created 'Jensen's Gin Cup' and a picture-perfect view of Tower Bridge, I'm not sure it gets any better along the Thames.
The picnics wrap on the 30th (boo!) so head down while you can!