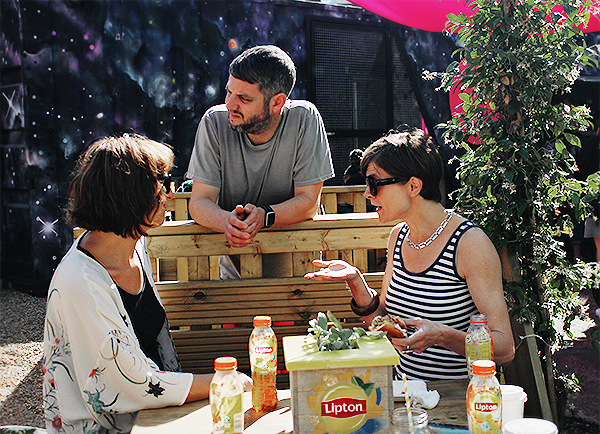 I am no-ones definition of a party girl but the celebratory stars aligned last week to land me to my first-ever morning rave.
Not just any rave, either. This one – the final event in Lipton's Daybreaker campaign – took place in the secret Magic Roundabout bar in the centre of Old Street Station's roundabout.
Above hoards of bustling Eastenders and city workers, Norman Jay MBE cranked out the playlist of all playlists while my fellow morning ravers and I glugged ice tea upon ice tea, chasing everything down with dirty breakfast treats from Burger Bear.
Indulgent mornings for the win.