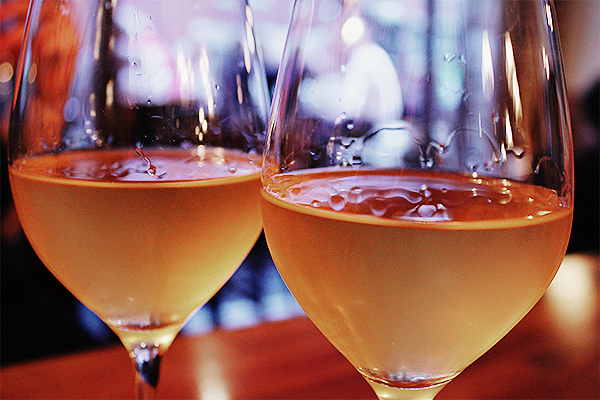 It is a rare occurrence to find a Lela in a wine bar.
It's not that I dislike wine but that I am an incredible lightweight. The idea of drinking without food makes me nauseous (let alone actually doing so). Of course, when you start to hear a wine bar's food is as good as its tipples, the tables turn.
This is why I ended up at The Remedy: tales of a £1 oyster happy hour and a month-long celebration of Riesling.
The restaurant is small but open, even boasting a little terrace for Cleveland Street people-watching. After my date and I put a proverbial bookmark on two glasses of the aforementioned German wine (selection left up to our lovely waitress), we ordered up a tapas-style feast while continually looking back at the drink menu for an all-too-familiar bottle versus glass debate.
Deciding we would prefer to trial a few glasses, we stuck to our alco-guns and dove into a platter of Dungarvan No. 3 oysters (from the Duchy of Cornwall Oyster Farm), a ridiculously tender carne salata (with lemon zest & celery), spanish Chorizo (with gem salad), and light sea trout goujons (with grape seed mustard mayo).
As far as I'm concerned, Riesling and oysters are soulmates.
When it came time to order dessert, we realised our padron peppers had yet to arrived so opted for the cheese board (a slightly odd but incredible combination) and our first-ever glasses of orange wine. This particular wine – an orange moscato from the De Martino winery – didn't win me over but I was happy to have explored my limitations. As the orange wine process keeps the grape skins fermenting (therefore their colour pigment, phenols and tannins – as in red wine), I think I'm too much of a purist to handle such shenanigans.
Nonetheless, The Remedy was an evening well spent and somewhere I'd recommend to foodies and appreciative winos alike.