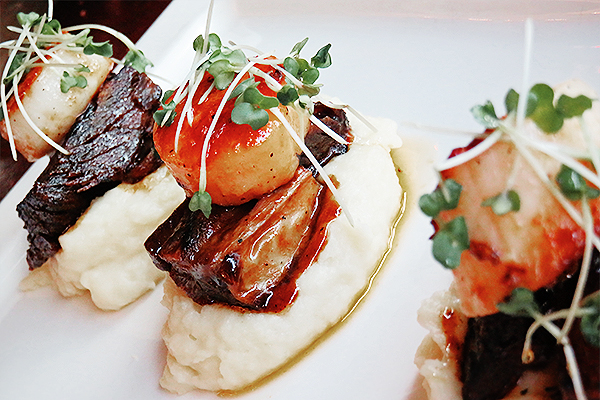 In hot pursuit of the latest and greatest restaurants and watering holes, it is rare that I find myself in the same establishment twice.
Edible commitment issues at their finest.
It has taken almost two years for me to return to The Meat Co in Shepherd's Bush and it has officially become one of the places that continually surpasses all expectations.
Time for a little blog love.
When the time came for my long overdue return visit, my lady friend and I were completely spoilt for choice. While some serious protein was a given from the get-go, I had forgotten how varied and rich the multipaged menu actually was.
To start, we indulged in some incredibly moreish chocolate & beetroot bread (if you're going to carb load, there is no other way), curly boerewors-topped polenta, and braised rib meat cigars which melted inside their light mushroom-filled pastry casing.
Completely intoxicated on rib meat, we continued the affair all the way to the mains. For my lady love, a naked rib meat burger served with chips (normally served in brioche) while I opted to tackle sea and land via the rib meat scallop trio.
Aided by some incredible cocktails, we weren't sure we had the capacity for dessert but the Madiba Charity malva pudding swayed us otherwise. Presumed to be Nelson Mandela's favourite dessert, the sticky toffee-esque creation felt extraordinarily fluffy, moist, and indulgent all at once.
I would do it all over again without hesitation. And sooner, this time.