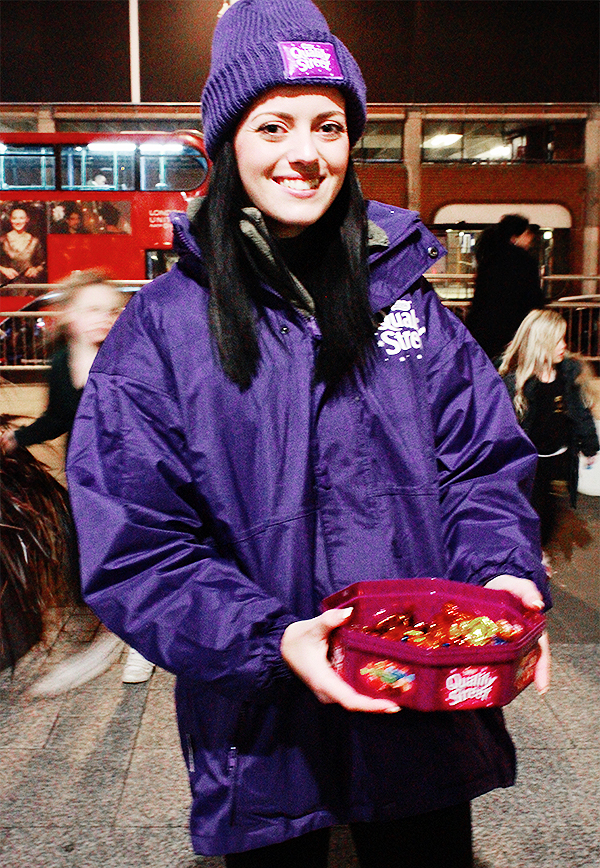 Last night, I had the pleasure of bringing Quality Street to life.
In celebration of everyone's favourite Christmas chocolates, I was invited to 'switch on' a slew of lights, snow, and choc-tastic fun as Westfield London let us bring Christmas ad to reality and turn their Southern Terrace into a real-life Quality Street.
Free for everyone to enjoy, our little festive ceremony welcomed a slew of chocolate-loving children and adults for an evening of carols, indulgence, and good ol' fashioned Christmas cheer.
If Quality Street can't get you in the holiday spirit, nothing can.