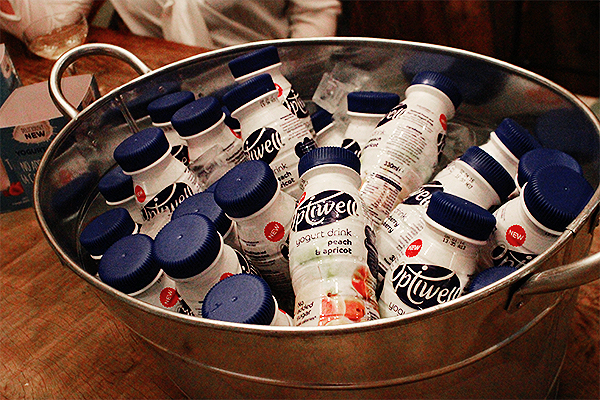 Last month, I was delighted to attend an adorable event hosted by new healthy yogurt drink brand, Optiwell. Having just launched in the UK (you may have come across their Holly Willoughby-fronted campaigns already), the brand invited a small group of health-conscious bloggers to participate in an evening of Optiwell-doused fun.
After learning more about the products' highlights (no added sugar and 64 calorie servings were a huge selling point for me!), we took time out for smoothie making, Cowshed massages, and manicures (sat in front of a wall of Sex & The City-screening retro televisions).
As part of their #SmallChanges campaign (visit their website for your chance to win a trip to New York!), we also sat down with dietician and sports nutritionist Laura Clarke to discuss the personal changes we could adopt to contribute to a healthy 2016.
Want to know what changes I'll be making? Watch the video below!