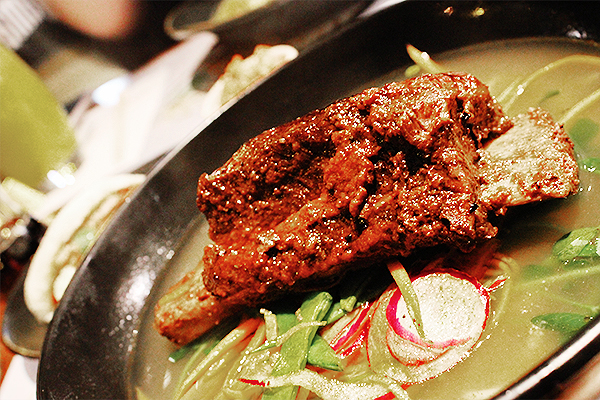 After hearing some rather stupendous recommendations concerning the ramen selection at wagamama, I decided to return to the restaurant for the first time in literal years. As food trends go, ramen only seems to woo more and more street food-loving Londoners by the week (thanks in large part to my constant praise, no doubt).
As a chain and a company most don't realise have been perfecting their ramen recipes for over 20 years (they even released a book on it in 1994!), there were a lot of expectations to exceed.
I do feel wrong calling wagamama a chain, though. The ramen-fuelled meal I ended up enjoyining was not only uber-fresh but uber-delicious. 'Chain' doesn't quite cut the mustard.
Hopefully, the photography will. From the steamed hirata pork belly & panko apple bun (fluffy bao served with japanese mayonnaise and coriander) to the vegan Surendra's curry (green curry made with tofu, jalapeño peppers, onions, sweet potato straws and ginger – vacuumed up by my dinner date), nothing could be faulted.
I, of course, went for the Daddy of All Ramens – the very tender short rib ramen – served on the bone atop noodles, chicken broth, carrots, mangetout, red onions, sweet potato and pea shoots. With kimchee for good measure.
With two fresh and health-conscious juices slurped to conclude our family-sized meals, I found myself very eager to return. After all, those buns and bowls won't eat themselves.