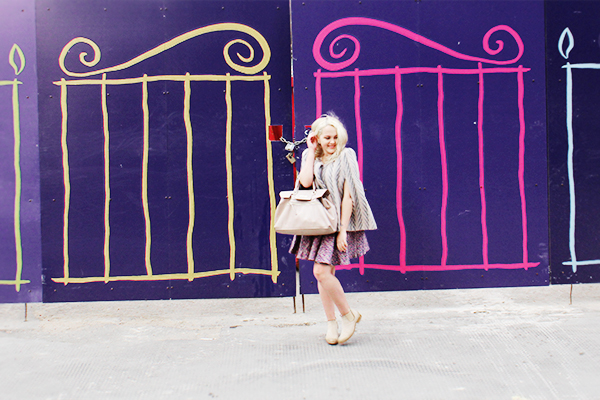 Last weekend, I took my own tattoo advice and headed down to Lenovo's pop-up "Illuminated" tattoo parlour to appease my creative needs and get my tech geek on.
As well as getting inked via temporary illumination, the event gave me the chance to play with the Yoga Tab 3 Pro and its built-in projector. I was surprised to find myself slightly infatuated with the tablet. As well as improving the average consumer's Netflix And Chill game (imagine projecting a film while you take a bath!), the tablet is surprisingly powerful, crisp, and is built to he held, hung or free-standing for maximum comfort.
The barrier between art and life was well and truly destroyed, inspiring an Oscar Wilde-friendly wander through the equally magical streets of Soho.
What I Wore:
Purple printed cape (similar here)
Printed skirt (similar here)
White tank top from Nike
Scallop-edged Chelsea boots from Daniel Footwear (I have not received so many compliments on a pair of shoes since I first whipped out my Julian Hakes Mojitos)