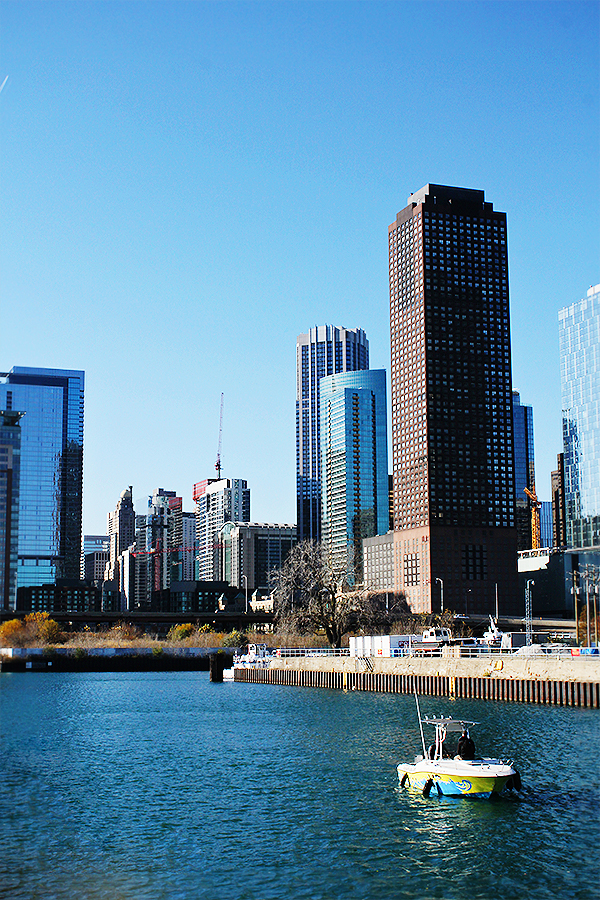 The unfortunately inevitable has arrived; my air-and-road trip around The Great Lakes – or Lela Takes The Lakes – has come to an end.
And what an end Chicago was.
Though I had been to Chicago a few times in my youth, it was never for more than 24 hours and always for an occasion outside of my control. I couldn't wait to explore the city properly.
Take a look back with me via blog (and vlog!), below…
Millennium Park seemed the best place to start thanks to its walkable proximity (it is in the "Loop" – Chicago's central business district) and overall offering of art, nature, and city. It also houses Chicago's most infamous social media star, The 'Bean' (officially but never called Cloud Gate) – a seamless three-story steel sculpture by world-renowned artist Anish Kapoor that reflects every inch of the skyline and every person around it.
Go Chicago Card* in hand, we hauled ourselves down to the river to make our Chicago Architecture Foundation River Cruise reservations.
Though it may not sound like your cup of tea, this tour is fantastic and has not only been recognised as the top tour in Chicago but one of the top ten tours in the entire US. The tour – which uses the city's architecture to illustrate its history and future – lasts for roughly 90 minutes, is open-air (bring weather-friendly attire!), and would be entertaining for out-of-towners and Chicagoans alike. An absolute must, as far as I'm concerned. I doubt it would be remotely feasible to understand Chicago's 100-year ascent from settlement to thriving metropolis otherwise.
We disembarked, skipped down Millennium Mile, and refueled in way Chicago requires; deep dish pizza.
I am not crazy about pizza in general, but Giordano's is renowned for theirs and – bar a few technical issues after our order wasn't put through – it lived up to the hype.
Tradition calls for deep dish pizza to look more like a pie than a flatbread – something I worried would equate to super thick crusts – and Giordano's is exactly that, but with a thin-medium crust that secures tonnes of fresh whipped tomatoes (prepared daily) baked into gooey cheese.
The lunch special (individual pizzas paired with soup or salad) is a must.
By the time our lunch arrived we had lost a good hour in our day so opted to make the most of it by ordering an Uber to The Field Museum (also included on the GO card).
This Natural History Museum is not quite as dinosaur-heavy as my local but the exhibitions (including Sue – the most complete and best-preserved Tyrannosaurus rex fossil yet discovered) are spectacular. There is even a working science lab on site.
By the time we were kicked out night had fallen so we decided to walk down Lake Michigan's Solidarity Drive, take in the Chicago skyline at night, and scamper back through the city to ride The Centennial Wheel at Navy Pier.
The following morning we set off bright and early for Skydeck at Willis Tower hoping we would beat the infamous queues.
We didn't. Overall, the Skydeck experience is similar to that of The View from the Shard in London; a bit of an introduction, a visitor-trembling elevator ascent, and 360-degree views of the incredible city below.
The Skydeck's difference is 'The Ledge'; a few boxes made completely from glass that protrude from the side of the building and allow visitors to stand – virtually unobstructed – in the sky. At 1,353 feet in the air, the sensation is fantastic but somewhat compromised by the hordes of relentless selfie-takers that push you out of the way almost as soon as you enter if you're not posing.
Get there earlier than you think you need to. Save the magic.
With an Old Town brunch spot in mind, we tackled the near-hour long stroll up through The Mag Mile before we hit Kanela Breakfast Club – a Greek-American restaurant specialising in brunch and lunch with local organic ingredients.
It is truly everything you could want in a 'Breakfast Club' – friendly staff, killer cocktails, and a menu that caters to any palate imaginable. I opted for the California Benedict (poached egg, avocado, sautéed spinach, tomato & sriracha hollandaise on an english muffin, served with fresh fruit) which was so large I had to doggy-bag half for that evening's dinner.
Had I discovered it a day earlier, I would have planned a number of meals around Kanela. I still regret not taking some red velvet french toast to go.
As we were practically adjacent, we continued our walk North through Lincoln Park and accidentally stumbled into Lincoln Park Zoo – Chicago's free zoo (one of the oldest zoos in America)!
I am sure I spent an hour with the chimps alone. But I'll save that enchantment for you in the vlog.
As night fell once more, we nibbled our leftovers and travelled to Green Mill Cocktail Lounge. Green Mill is a jazz bar to its core. Booths, barflies, and all. After a day fighting the Windy City's eponymous weather, nothing made more sense than snuggling into a booth and sipping some Michigan wine as a blind jazz musician poured his soul out over the piano.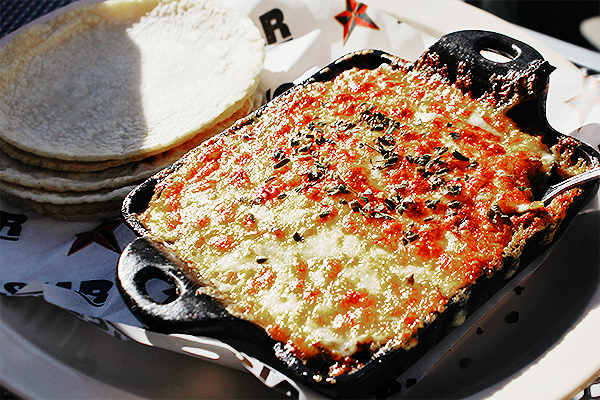 The night took a turn for the hazy when we decided to Uber down to 'Power Hour!' at Gallery Cabaret – an open mic comedy night that takes place every Friday which, thanks to its open door 'comedian' policy, becomes equal parts catastrophic and side-splitting.
The following morning's walk to Wicker Park's Big Star was as mandatory as it was matinal, but I couldn't think of anything better as a farewell meal than tex-mex street food on a bizarrely sun-drenched November morning.
Do yourself a favour and order the queso fundido (melted queso chihuahua, rajas poblano, homemade chorizo & fresh tortillas). I can quite literally taste it as I write this.
*The card includes free visits (often with perks like VIP queue jump) to the Shedd Aquarium, Skydeck, Field Museum, Adler Planetarium, 360 Chicago, Hop On Hop Off Bus Tour, Navy Pier, Museums River Cruises and many more! Ideal for any tourists visiting for two to three days.
For more information and to start planning your visit to the USA, visit www.VisitTheUSA.co.uk.