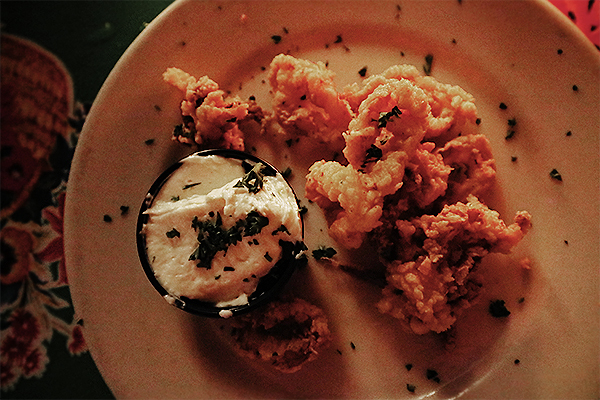 I have often entertained thoughts about the type of restaurant I would open should I find myself mad enough to properly enter an industry with less than a 10% first year survival rate.
Something haute and white tablecloth-filled? I might as well file bankruptcy for lolz. A sexy little food truck? Definitely more my style…but an idea endless menu and drink limitations of its own.
Realistically, I would strive to open a restaurant reminiscent of Elizbeth's in New Orleans and give zero f**ks about its success beyond survival. Elizabeth's is local, charming, and – from a shrewd foodie perspective – infallible. A restaurant worthy of their 20-year strong standing in NOLA's competitive food scene.
The Bywater-based brunch favourite has fundamentally developed their reputation on praline bacon and a bevy of 'down-home' inspired breakfast foods, but their low-key digs serve high-end dishes of every variety.
After taking over the restaurant in 2011, Head Chef Bryon Peck curated the menu – forever subscribing to lavish comfort food philosophies – to heights I would jump on a plane to revisit. Highlights include the Boudin balls in Creole mustard (a Louisiana must), a campfire-smoked ribeye (the best I've had anywhere in the US), 'Beer BQ' shrimp (with unimaginable complexity ), and an indulgent bourbon sauce-covered bread pudding (perfectly paired with Elizabeth's Sidecar – Maker's Mark, Cointreau. lemon & Whiskey Barrel bitters).
If it is good enough to pique my prudent entrepreneurial interests, you better believe it is good enough for your next meal out.