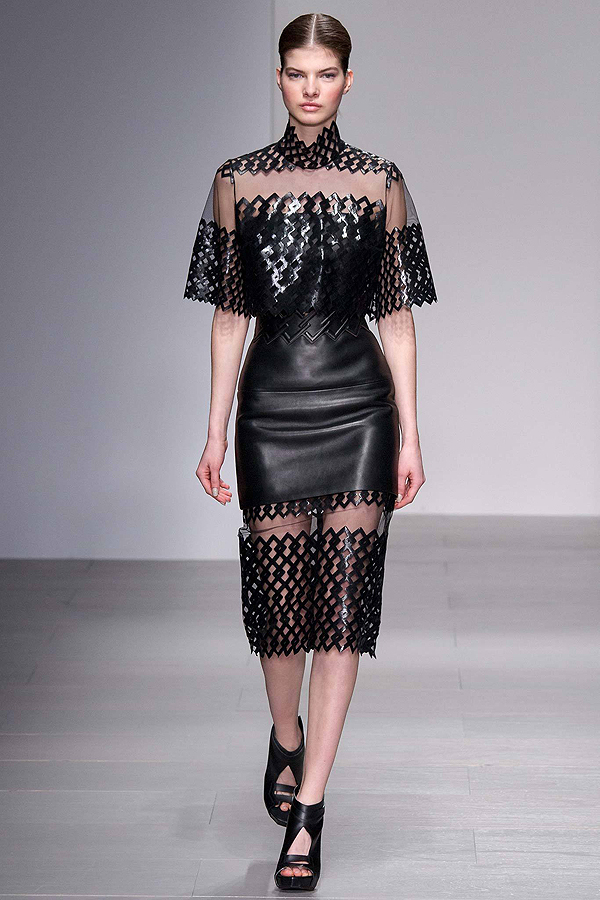 2. David Koma
In the alternate universe where I am a SuperSpy, all I wear is David Koma Autumn/Winter 2014. The precision and lines in this collection are absolutely second to none.
As a woman who has romantic feelings for everything printed and colourful (see: Matthew Williamson, Meadham Kirchhoff), I feel David Koma has done incredible work with what would look like the dullest colour palette in the world if presented by a less skilled designer.
Like last season, he utilised harnesses to compliment some couture-worthy cage work and topped it all off with delicate leather mesh. The craftsmanship – as you can see from the photos – was faultless. All controlled, all cohesive, and all a bit perfect.
With his debut for Mugler just around the corner, the fash pack is watching this one with baited breath.