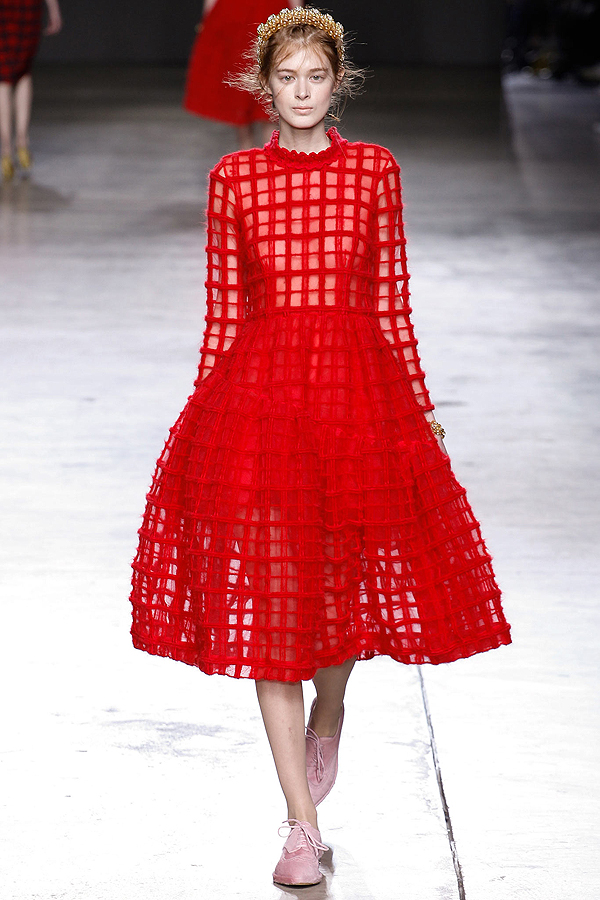 3. Simone Rocha
For all you Elizabethan-loving fashionistas out there, we have Simone Rocha Autumn Winter 2014.
I couldn't possibly pin a favourite garment down. From wool lace lattices to semi-transparent structured dresses, there was an effortless punk regality present in this collection – one which not even Queen Vivienne herself has managed to bring to fruition. Every aspect of every look looked to be an intricate testament to the strength of the feminine. Her trademark pearls were nowhere to be seen: a shame, until you saw they were replaced with an abundance of exquisitely gilded edges and – the piece de resistance – brogues with transparent heels.
Goodness gracious, I want need it all.