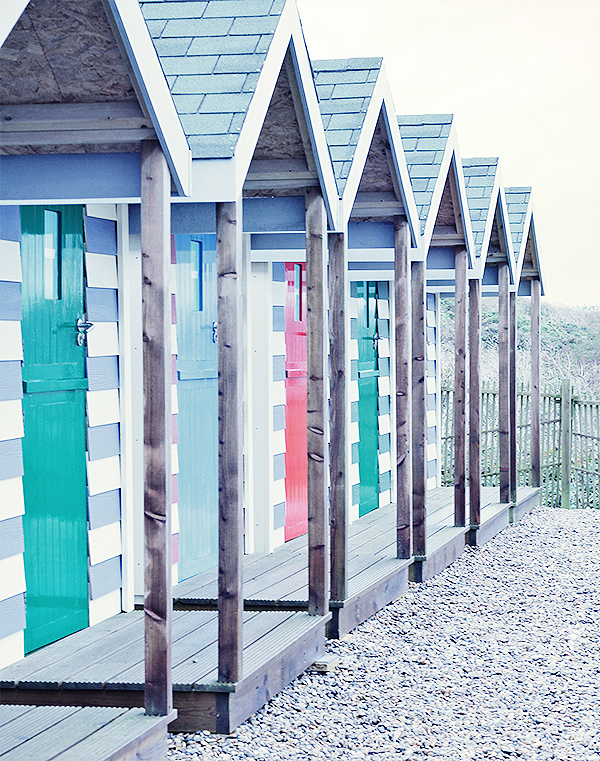 I am an overthinker of the highest degree. While it is probably one of the so-called 'qualities' that makes me a successful entrepreneur, overthinking has a real knack for taking away from the magic of travel.
Case in point: one is invited to the St Moritz Hotel in Cornwall, one overthinks as follows…
Cornwall is at least four hours from London isn't it?
It is a beach spot…won't it be dead in Autumn/Winter?
Oh God, the website is incredibly cheery…there are going to be children here.
Thankfully, Crazy Woman Brain was interrupted by the discovery of the food menu (JUST YOU WAIT) and the unexpected flood of hazy, saccharine memories – mostly searching for Merlin around the Cornish coast – as a child.
Cornwall was officially on the cards…
The Hotel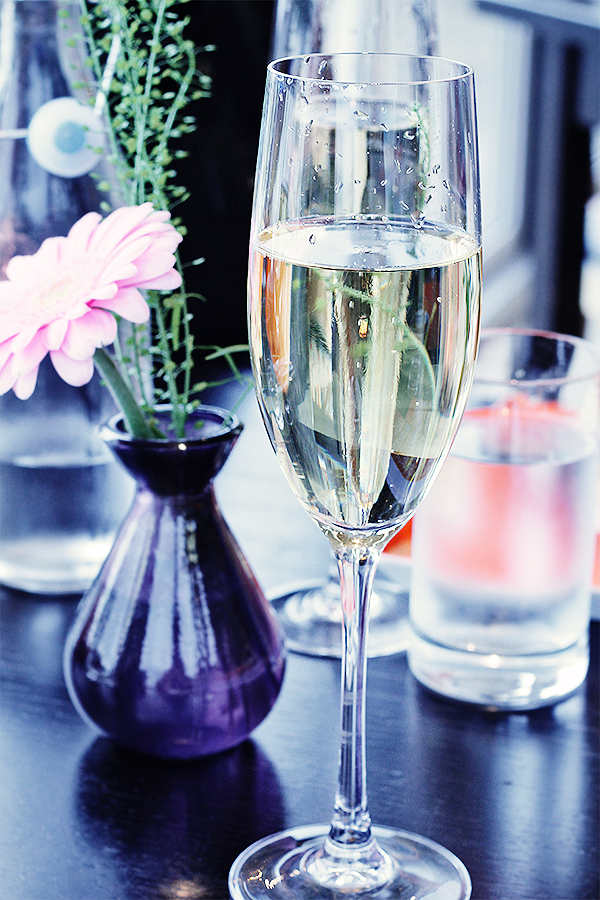 Thanks to the hotel's complimentary private taxi service (which comes inclusive of adorably helpful concierge behind the wheel of 4×4), we arrived at St Moritz – via Bodmin Parkway – in no time at all.
To refuel before exploring the grounds, we made a pit stop at the Sea Side Cafe – the hotel's smaller, poolside, lunchtime restaurant.
I wouldn't judge it by its size. Opting for the 'snack-sized' half pint of prawns with a glass of elderflower champagne (hey – it's a holiday), I was quickly presented a glass of King Kong-sized prawns; the most fresh, meaty, sumptuous prawns I've had since I lived in Florida. Even while sat across from a juicy-looking burger and chips, I had not a single pang of plate envy.
Deciding we couldn't leave without sampling something sweet, I allowed my kryptonite to work its evil powers (homemade scones with clotted cream and fresh jam pour moi) while almost everyone in our group went for the chocolate brownie with salted caramel ice cream and toffee sauce.
To ying and yang things out a bit, we then perused the property's quaint beach huts (they come with King room bookings and would be perfect for families in the Summer months) and regrouped in our rooms before heading to the spa.
As you can see, the ground floor suite was more than enough. A neutral but stylishly designed apartment with anything and everything you could need for a week – or more! – away. Even a few kitchen accessories I have yet to purchase for my own home.
From board games to family-sized dining areas, small touches like fresh milk and Cowshed products, and the most incredibly comfortable bed you could imagine…St Moritz knows how to make a space feel like home. If your home is anywhere near as luxuriant.
The Spa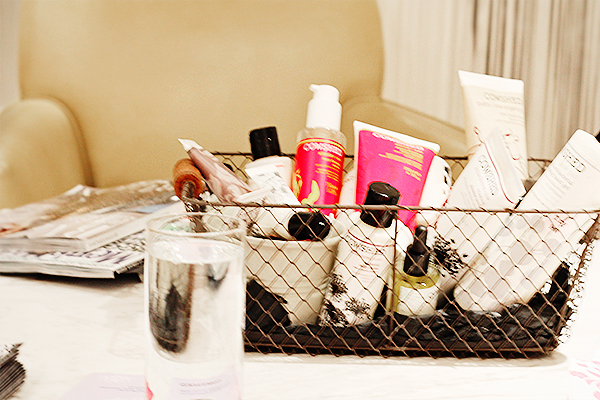 After getting settled in my room, I bounced off to St Moritz' Cowshed spa to explore the indoor pool, sauna, steam room, gym, and nestle in for the best massage of my life.
Not superfluous. Not a joke. The. Best.
I've had my fair share of full body massages, but my virgin Cowshed experience takes the cake. After being asked to choose my mood by fragrance (apparently, I'm a Horny Cow), the masseuse could have dragged me into the ocean and I wouldn't have noticed. It took seconds for every stress and worry to fall away completely – a killer combination of technique, fragrance, music, lighting, and the faultless attention of Team St Moritz.
I've already made a mental bookmark of their 'head to hoof' package for my next visit.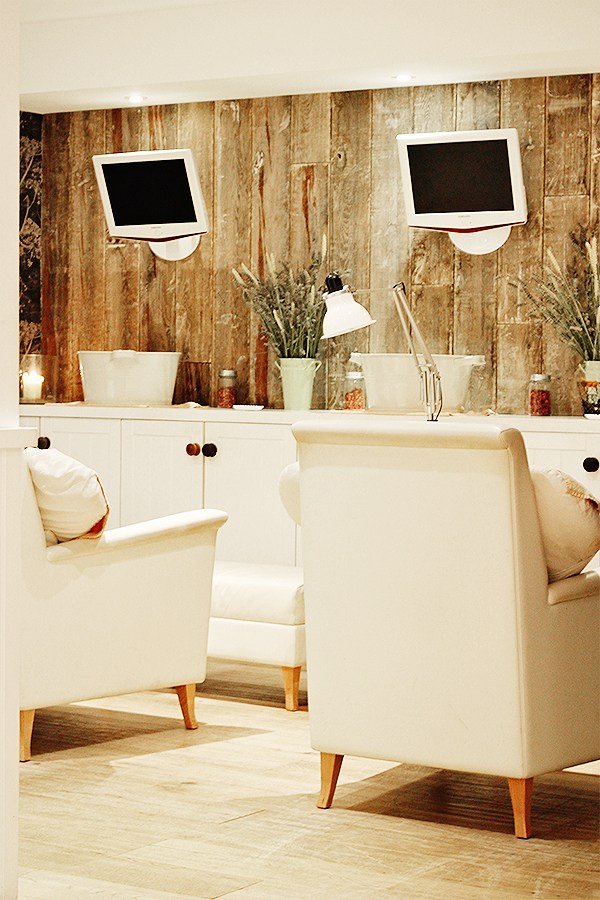 The Restaurant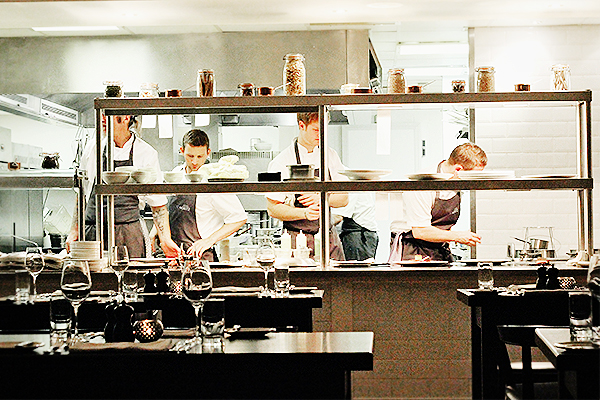 Having touched just the tip of the iceberg over lunch, I could not wait to trial head chef Jamie Porter's daily menu over dinner.
Ascending the lobby's sweeping staircase, you land directly in the belly of the restaurant and bar – cocktails flowing on the right and a small team of chefs chopping and chatting through the open kitchen on the left.
By scent alone, I knew I was about to experience something special.
After a tedious couple of minutes comparing perfect-sounding dish to perfect-sounding dish, I found myself with a fresh rhubarb martini in hand and a ridiculous sense of anticipation.
Thankfully, I was just a wave in a sea full of food-crazed diners – a fact that became quite clear as the procession descended on the table. Every plate was met with a can't-help-it smile (and a camera phone, natch); my own for a plate of venison carpaccio rolled in leek ash, pickled squash, mushroom ketchup, pine nuts, and rocket. A dainty but powerful plate of unusual and moreish flavours unlike any version of carpaccio I have been lucky enough to taste.
The main followed sumptuous suit with a beautifully-designed plate of Turbot from "Karen of Ladram', Lobster and Pigs Trotter raviolo, mushroom puree, parmesan, Abruzzo white truffle, and fondant potato alongside a side of fresh Cornish Kale with confit garlic. I'm not sure – even with many days passed and rhubarb martinis out of my system – I could invent a more perfect dish.
As I've become less and less of a dessert person, I was devastated to receive Chef Porter's recommendation of chocolate fondant, but was thankfully saved by half a table of chocolate lovers and one of the most incredible (and local!) cheese menus I've seen for quite some time.
Whether you have a sweet tooth or not, I would emplore you to explore St Moritz's cheese selection. There is something for everyone – and not just 'something', but something special.
The Morning After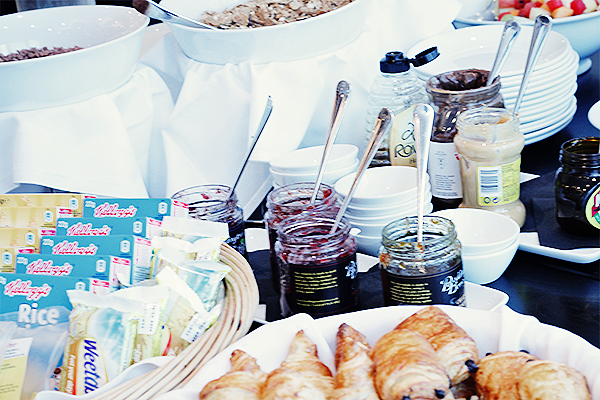 Still full from the night before, I didn't quite make my way through the endless continental breakfast options of offer, but did manage to fork my way through their spa breakfast (two poached eggs, tomato, skinny bacon, and toast) while appreciating my dining partner's kitschy arrangement of eggs and soldiers.
With one last tumble around the bed for good measure (a win for solo travel), we four-by-foured our way to Rock Beach for some fresh morning air before heading back to London town.
With all of my initial overthinking now a distant memory, I am desperate to return for a bit of Wintertime surf school adventures and as much raviolo as I can possibly consume.
Five stars.