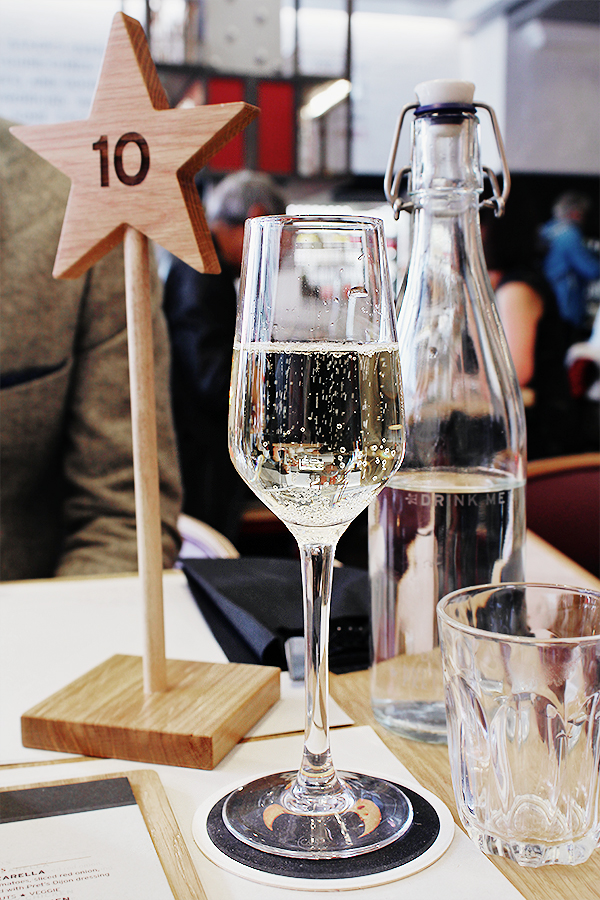 Since 2009, a large chunk of my income has been spent at Pret a Manger. I was almost tempted to go through my accounts and tally up the exact numbers before writing this, but I'm almost positive it would make you guys worry about my avocado and crayfish salad consumption.
To me, Pret has always been the perfect blend of convenience (there is one on around every corner in Central London) and delicious, healthy food (self explanatory). When they announced they were trialling table service and dinner menus at their Strand branch, I wanted in on the action.
Upon entering, a charming young lady asked 'Are you here for dinner?' (nod!), passed us two clipboards of menus and took us to a table, explaining we would order and pay at the counter (per usual) but be given a number to take back to our seats for table service.
Perusing the menu, we were not disappointed. It currently features thirteen mains (Rye and Sourdough toasties, salads, soups, quinoa hot pots and mac & cheese) with a selection of small plates – all catering for health-conscious carnivores and veggies alike.
Deciding to sip on a glass of Prosecco (Bisol) and Pinot Noir (L'Hospitalet) while we waited for our food, flurries of traditional customers stopped in to grab an evening bite, often visibly amused by the fact people were drinking bubbles across the room from them.
Combined with the mass of Londoners and tourists weaving in and out of each other of the pavements outside, it was people-watching perfection.
The food was also perfection of its own category. Knowing we wanted to try as much as we could, we shared some polenta and spice-seasoned sweet potato wedges (£3.95), a Korean Gochujang BBQ Pulled Pork hot pot (with quinoa rice and pickled red cabbage – £5.95), the Chicken and Bacon Cobb salad (utilising lemon & rosemary chicken, grilled bacon, Cashel Blue cheese, free-range eggs, avocado, mixed leaf salad and Dijon – £6.95), and Prosciutto Mac and Cheese (tubetti rigati with bechamel, cauliflower florets, and chopped parsley – £5.25). I have tried to coerce myself into picking a favourite but I'm not sure I can; I would genuinely order ever single dish again.
Pret Good Evenings gets a very satisfied thumbs up from me. I can't wait to see how and where this concept expands.