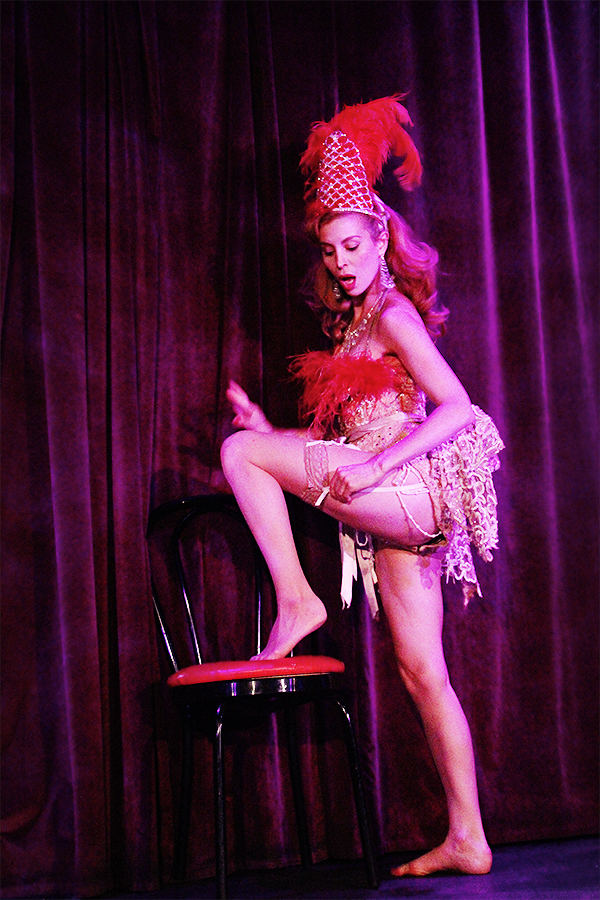 Under normal circumstances you couldn't pay me to spend a weekend night in the centre of town but I decided to dip my toe in the tourist-filled water after hearing rave reviews of the Rah Rah Room's Revue in Piccadilly Circus.
I love burlesque, you see, and Rah Rah's newly launched Friday and Saturday night show promised burlesque, plus song, dance, comedy, and physical spectaculars galore. Led by a compere beyond compare, the cast of performers included some of La Soiree's best (I live for Asher Treleaven), comedic geniuses EastEnd Cabaret, and burlesque performers both weird and wonderful.
Having reserved a stage-side table with some of my favourite ladies, the show felt as thought it was being held in my living room – aerial acts and all. I was genuinely a bit heartbroken when the lights went up.
(But, thankfully, Rah Rah opens up as a club after the show and you know how I feel about a good dance…)