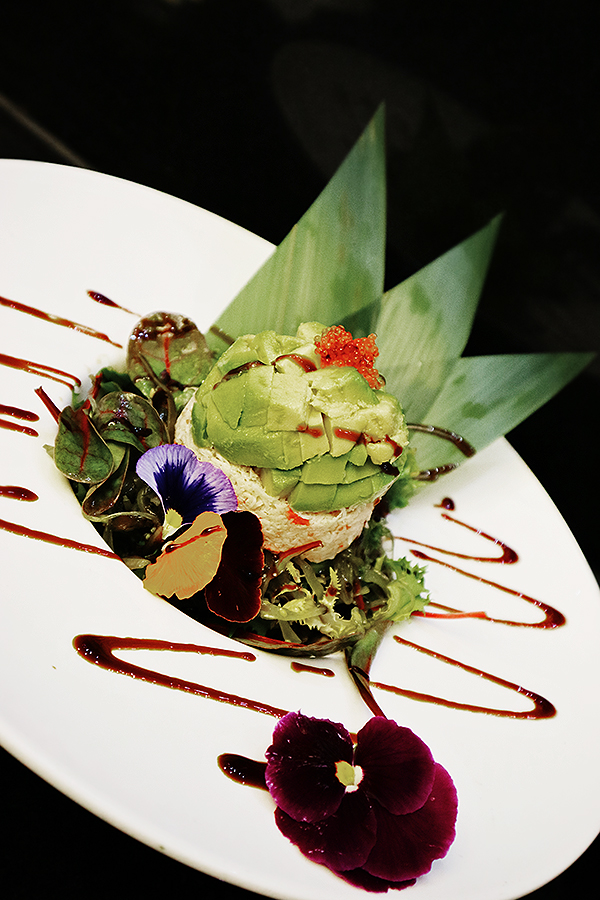 Conceptually, dining in department stores once felt as naff as naff gets. I've spent twenty-plus years as a shopper watching tired families shove "Cafe" fish fingers into tired toddler mouths while people-watching OAPs hoard enough teacups to start department stores of their very own .
I subscribed to a state of non-partisan (or participative) acceptance.
Then, as per hedonistic usual, Harrods changed me.
Their Food Hall's Pan-Asian counter restaurant – Pan Chai – was everything I needed to be convinced otherwise.
After a hardcore dance class, my dance 'n' dinner date and I settled in to the booths for a well-needed refuel and had our proverbial socks knocked off.
Pan Chai serves a menu as creative, decadent, and pure as 'fusion' comes. Every dish was a genuine delight; a mouth-watering snow crab salad (with avocado, caviar and seaweed), spicy squid tempura, tofu steaks (two deep-fried 'steaks' served with teriyaki sauce and asparagus), an avocado roll (enough for two), and the most exquisite grilled Wagyu Beef Bulgogi you could ever imagine (in Korean barbecue sauce with Japanese mushrooms, asparagus and steamed rice).
All washed down with some Daiginjo (Shirakabegura sake) – the smoothest premium sake I've ever tasted – for good measure. It was the best thing I've tasted since discovering Masottina.com.
A lunch or dinner may come with a Harrods price tag but will also come with a Harrods supremacy.