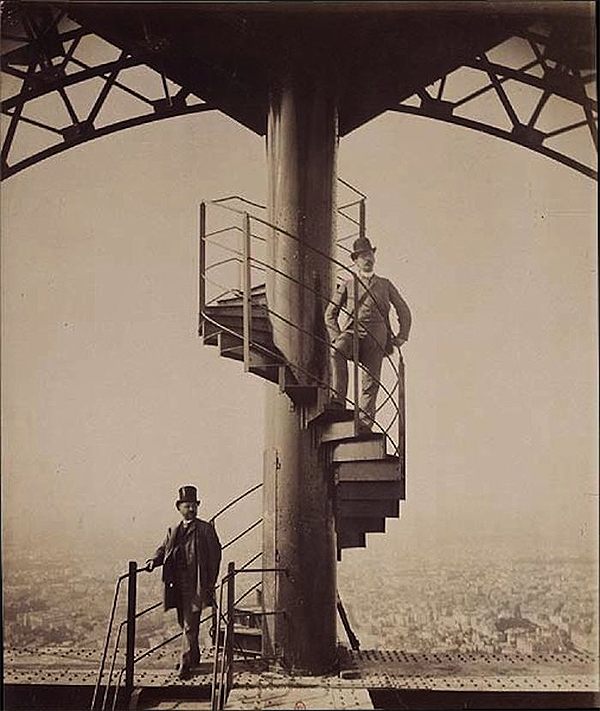 There is a penthouse in the Eiffel Tower. I mean, if any vintage discovery was ever worth a Throwback Thursday…
At the Eiffel Tower's inception, there were very few photographs taken behind the scaffolding. These rare photos are an incredible find and quite a testament to the magic that Alexandre Gustave Eiffel began designing in 1887.
After two years of work by only 200 men, the now-famous structure was completed with 18,038 pieces of wrought iron and 2.5 million rivets, weighing 10,000 tonnes and reaching a height of 984.25 feet. Complete with 1,710 steps to the top, of course.
For years, rumours have flown around concerning the tower's initial uses. We know that, in its opening year, French newspaper Le Figaro opened a print office on the second floor alongside a post office which delivered postcards by balloon.
Allegedly, there was even a penthouse and theatre.
Allegedly no more, thanks to the archives of the Neurdein brothers (the official photographers of the Paris World's Fair in 1889). Say hello to Mr. Eiffel's 285-meter high penthouse and theatre.