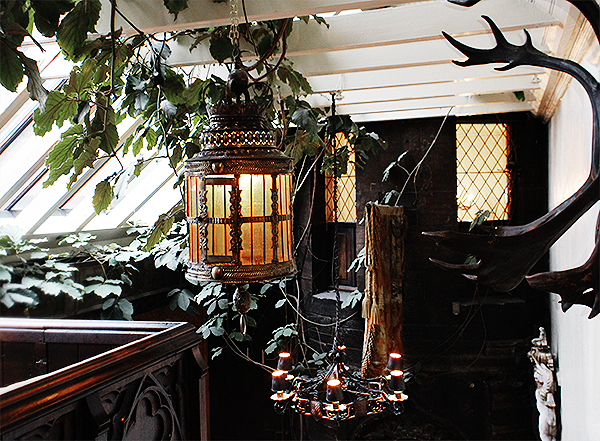 Grab a cuppa, babe. After Day One in Edinburgh, Day Two and Three are going to feel like a marathon…
Day Two in Edinburgh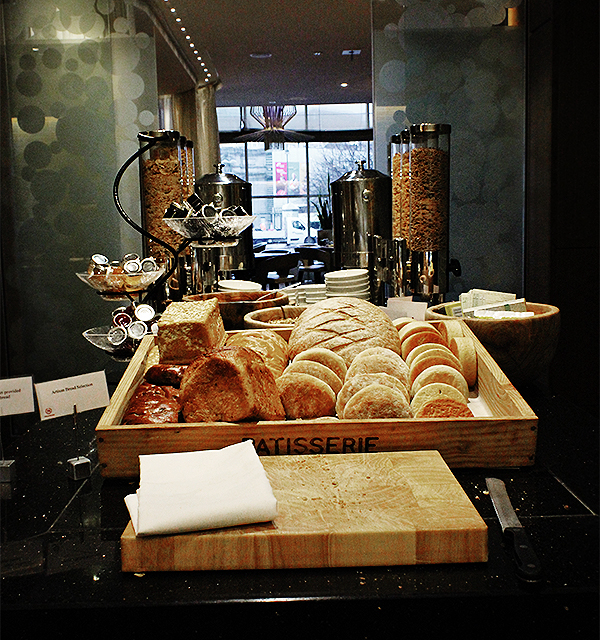 After prying myself out of my cloud-like cocoon, I met the ladies downstairs for a full-force recovery breakfast at Sheraton's One Square. The main draw of the breakfast is an expansive buffet area where you can compile your own Full Scottish Breakfast (haggis and all!) but I played it relatively safe with a fresh egg-loaded potato scone, black pudding, and accompaniments.
Knowing we were leaving for a gin distillery in less than an hour, I didn't want to throw my body for too much of a loop.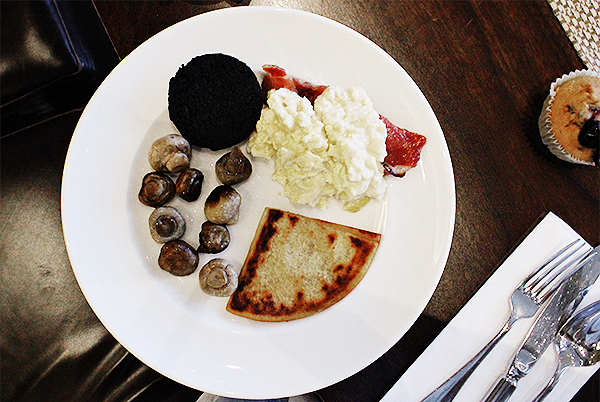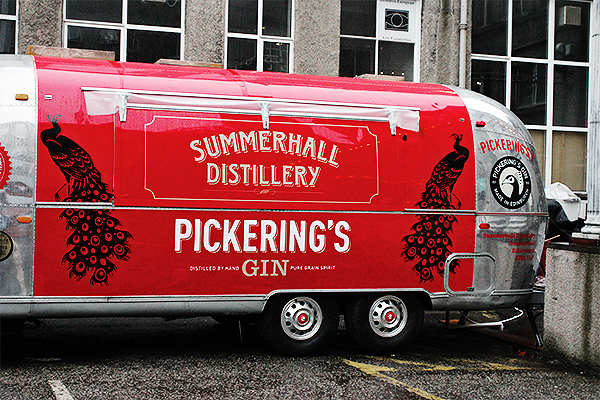 Collectively considering ourselves new fans of One Square Gin, we wrapped breakfast and travelled to Summerhall to meet the Pickering's Gin team and tour their distillery (where One Square Gin also happens to be produced!).
Launched only last year, Pickering's Gin has taken no time to earn their stars and stripes; the company won gold at the World Spirits Awards, Gin Masters, and has even been announced the official gin sponsor of the Edinburgh Military Tattoo 2014 and 2015.
Distilled, bottled, and branded completely on-site, Pickering's tour took us on a journey from the recipe (an original Bombay recipe, handwritten on a fragment of paper dated 17 July, 1947) to the latest results of some very laborious love (my favourite, of which, was a gin-scented candle).
We may have even indulged in a morning tipple or two.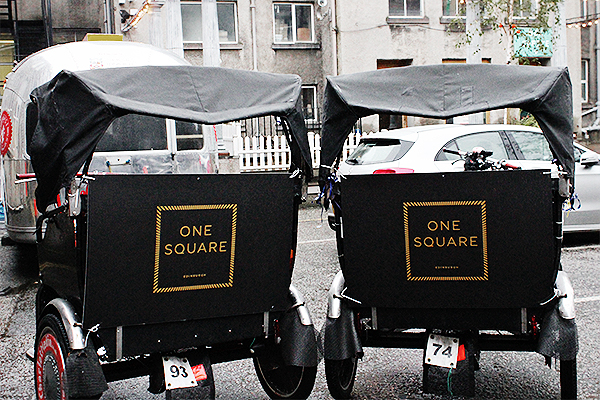 Post-tour and mid-rainfall, we ran outside to grab a taxi to lunch and were delighted to find the Sheraton had sent two adorable One Square-branded rickshaws to take us on the scenic route, instead.
If that's not customer service, I'm not sure what is…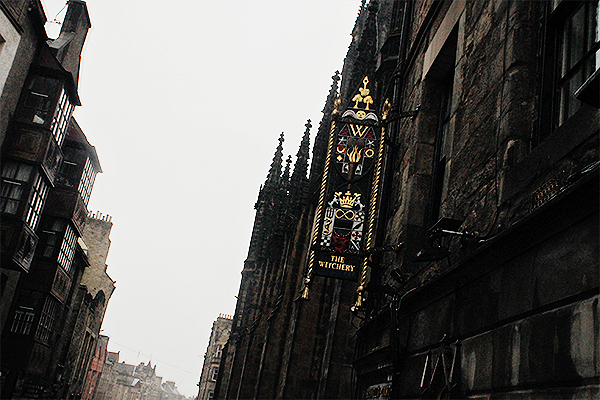 Emerging from our rickshaws right on time for our reservations at The Witchery by the Castle, our cameras went all a-flutter. The gothic restaurant is hidden in an ancient close among picturesque buildings in the heart of Edinburgh's historic Old Town, highlighted by a single gilded heraldic sign.
The Witchery simply can't be missed. Brimming with romantic ambience, the restaurant not only delivers an exceptional dining experience but has a menu filled with stunning Scottish produce. Though every piece of food that came out caused intense fork temptation, my dishes of Isle of cock crab (with puffed pork, smoked egg yolk, sea radish, apple & keta) and Lamb Wellington (a sharing order of pastry-baked lamb loin stuffed with wild mushroom & chicken mousse, wrapped in Serrano ham, Ratatouille, spring greens & basil mash) were more than enough.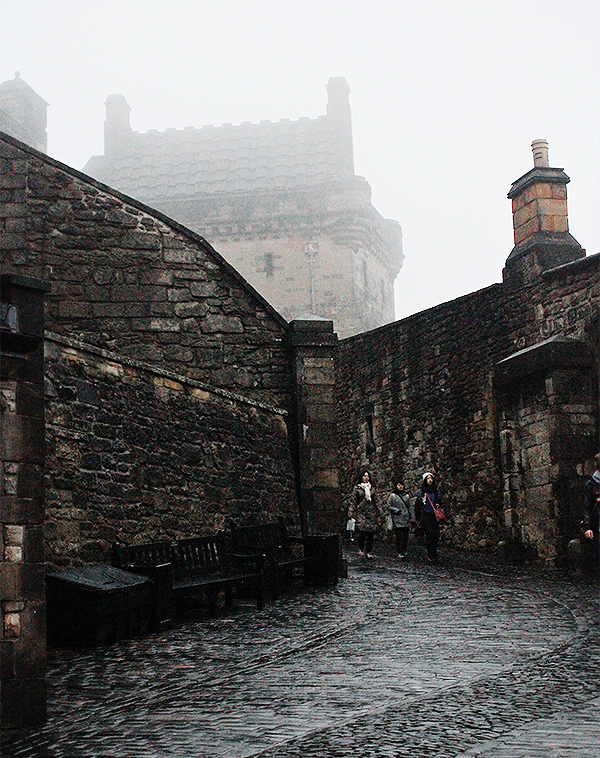 After such a Lannister-style feast, it only seemed appropriate to trek up the rest of the hill and get our Game of Thrones on at Edinburgh Castle. Having never visited a fortress of this size and influence beforehand, walking through the fog and amongst the history felt bizarrely cinematic. Edinburgh Castle is steeped in skin-tingling history; battles, royalty, sieges, and inspiration… I barely scratched the surface in an hour, but look forward to my inevitable return.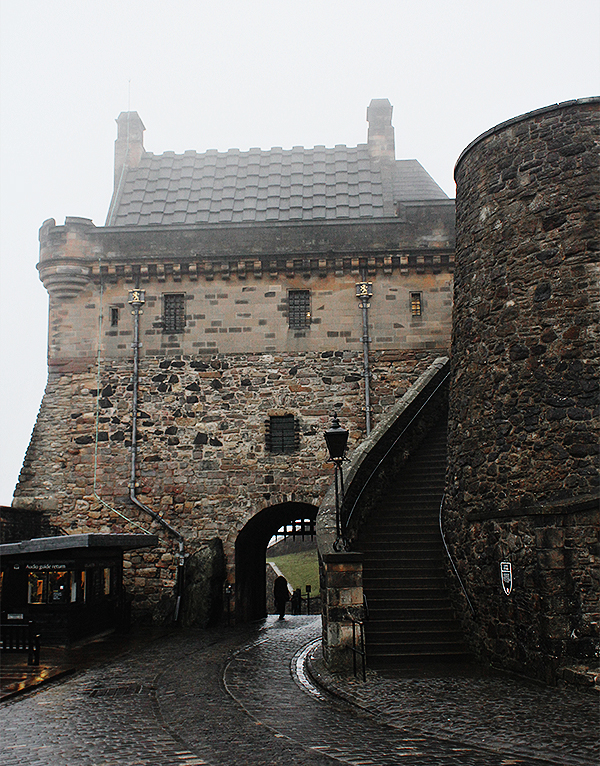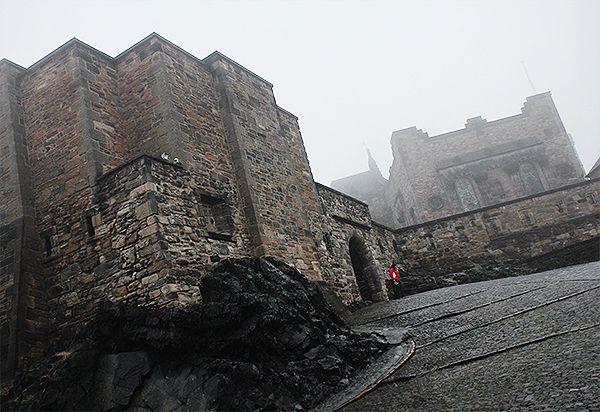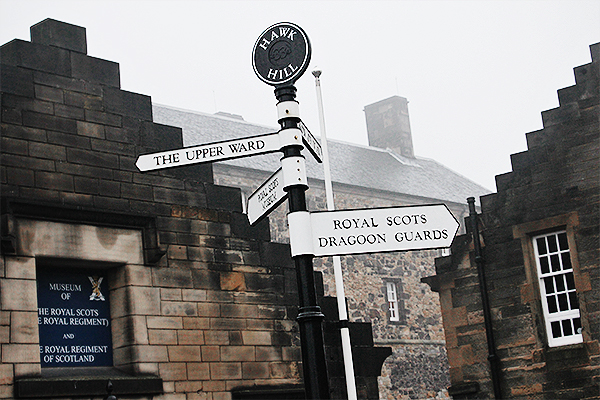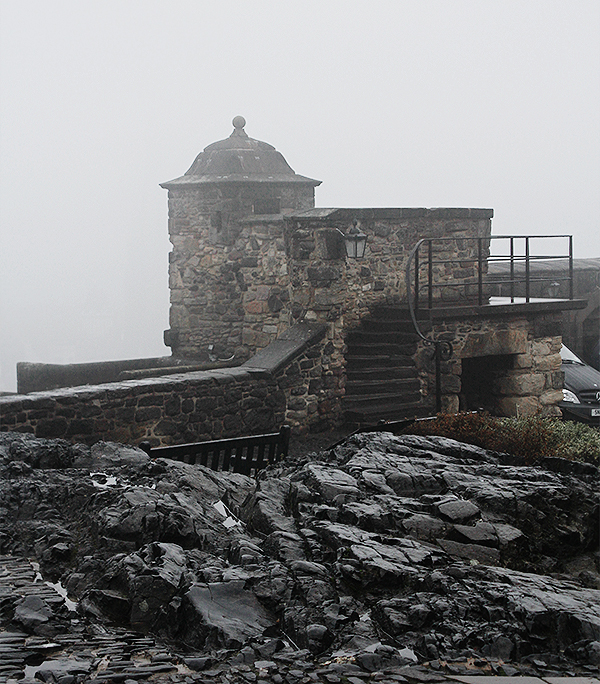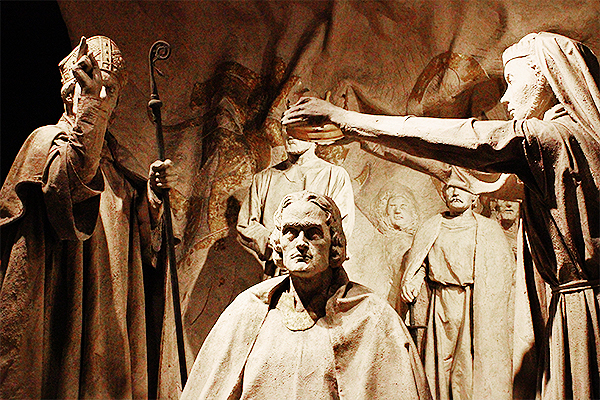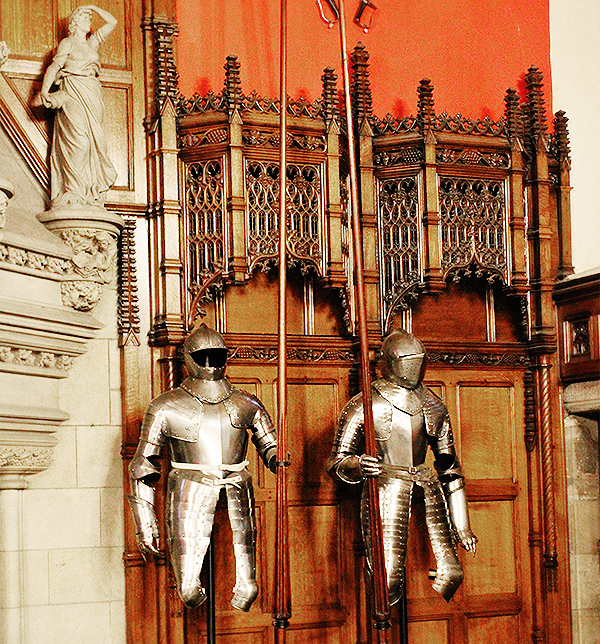 With dinner reservations looming and one very important stop left to make, we cut our Castle trip short and headed straight for The Elephant House. The twenty-year old cafe may seem like one of hundreds to the average tourist but our trio of Harry Potter junkies knew it to be the place of inspiration for many of our writers, including J.K. Rowling, who sat writing much of her early novels in the back room. With so much of Edinburgh feeling like fragments of Hogwarts itself, the cafe felt like an imperative puzzle piece to find. The discovery of the graffiti-covered bathroom only made it all the more poignant.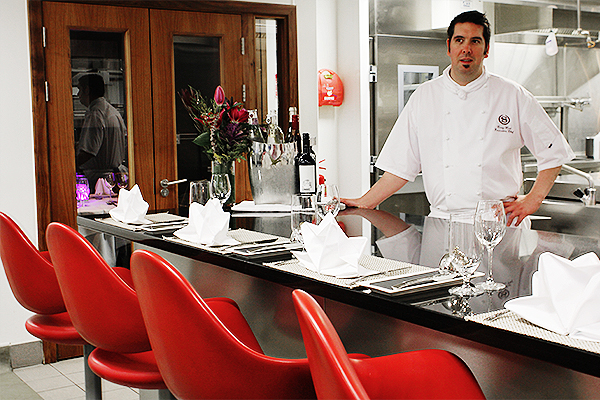 With a few minutes turnaround (#harrypotterproblems), we rushed back to the hotel and spruced up before heading downstairs for Dining at The Pass in One Square.
This was hands-down the highlight of the entire trip.
Dining at The Pass is a culinary experience like no other. In the spirit of the 'Chef's Table', Dining at The Pass actually invites guests to take a seat in the hotel's working kitchen (one of stainless dreams) and enjoy a five to nine-course tasting menu constructed around your personal preferences, dietary requirements and favourites.
For three hours our group of giddy foodies fell in lust with eight creative and challenging dishes – all cooked and meticulously arranged in front of us – with no flavour, technique or ingredient left untouched.
When we were asked to take our drinks to the bar while the chefs prepared our final course, our imaginations began to run wild. A few minutes later, we were escorted back to The Pass and faced with two smiling faces and an empty worktop.
No levitating cakes? Chocolate sculptures? Patisserie pyromania?
We settled back into our seats and waited for something…anything….to happen. Having sufficiently toyed with our eager intrigue, the two chefs then began painting the worktop. Quite literally. With food. We shrieked and giggled as hard and soft ingredients were arranged in two piles across the granite in front of us and 'topped off' with a surprise chocolate egg – filled with equally sweet treats – catapulted into the centre.
I have long believed that London is the home of experiential gastronomy but now consider Dining at The Pass to be the exception to the rule. Put this on your bucket list post-haste.
Day Three in Edinburgh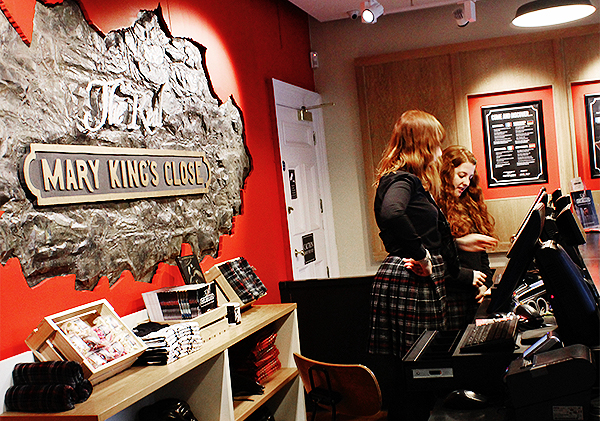 Let's not sugar-coat this: I got one hour of sleep. After making the most of equally great nightlife and company, I hopped in the bath, packed up and headed downstairs to catch a last few hours of Edinburgh before our train home.
(Thank the Scottish Gods of Procrastination for the Club Lounge's complimentary coffee and fruit.)
First stop? Mary King's Close.The so-called "Real" Mary King's Close is a warren of underground streets and spaces which made up Edinburgh's most vibrant streets in the 1600s. Though the streets are only accessible via the official tour, this is one photography-unfriendly tourist attraction I can get behind. Guided through the Close with tales of murder, ghosts, plagues, et al…it is one of very few authentic (and often hilarious) looks at 17th Century Britain.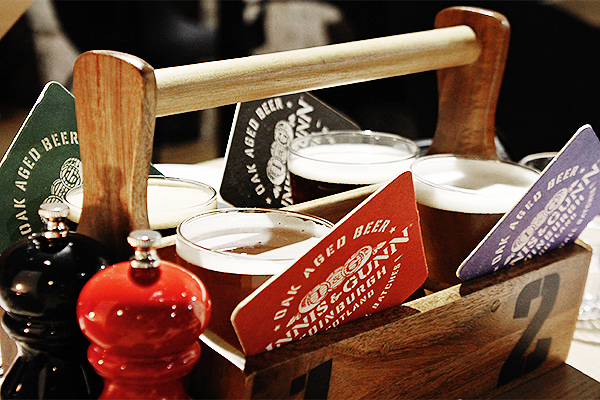 After coming up for air we found ourselves well overdue for a hangover feed and decided to make a beeline for The Beer Kitchen.
Natch.
The contemporary cookhouse has earned itself a local-loving reputation for both their unique menu and selection of unique craft beers; in both instances, you are simply spoilt for choice.
After choosing to share cauliflower croquettes (with a tongue-tingling sweet chilli jam), chicken liver pate (with toast & a house chutney), and a traditional cullen skink (house-smoked haddock, leeks and "tatties" in a creamy broth) over a selection of Innis & Gunn pints, we felt human in no time at all.
So human, in fact, we were obliged to continue the feast with burgers and salads. "From The Sea" (Caesar salad, breaded monkfish cheek scampi & smoked croutons) and "From The Ground" (smoked & honey roasted root vegetables, bulgur wheat, walnut, feta & beetroot dressing) are not to be missed.
I'll be back for you, beloved Edinburgh. Pinky promise.