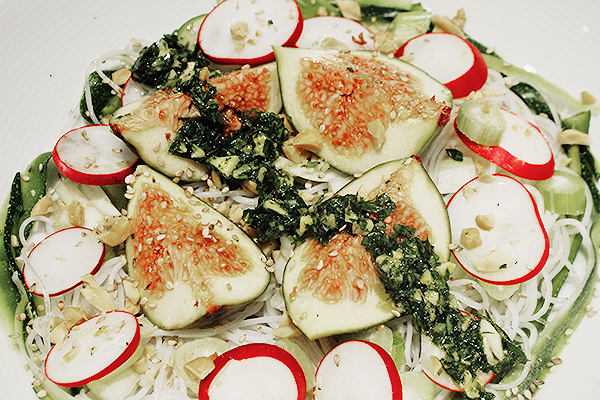 Until last week, I had given very little thought about the equipment in my culinary arsenal. Though a lifetime of knife troubles has left me with wonky 'fries', tomato juice in the eye, and a number of battle-wounded fingers (to list but a few tragedies), I had always chalked them up to general foodie experience.
Then I got my hands on some Robert Welch knives and realised a quality set were worth their weight in gold.
To celebrate the sale of their one-millionth Signature knife, the company invited a few food influencers to meet them and their brand ambassador – the fantastic Georgina Davies – before putting their products to the test.
To begin, we discussed their passionately meticulous process for designing and manufacturing their products (the step-by-step stainless steel process you can see below). This, excitingly, led into a small knife-led recipe tutorial which we were asked to recreate at personal stations with their Cook's knife, Kitchen knife, and Santoku knife.
When creating a fennel, radish and fig noodle salad with salsa verde dressing, there are a number of hard vegetables to tackle (I hate you, fennel) as well as a dire need for fine chopping skills. Thankfully, Robert Welch knives do most – if not all – of the work. After squaring off each vegetable (essential with such sharp tools to ensure a secure hold while the knives do their work), I was able to dice, slice, and arrange the salad faster than ever imagined. It is also worth noting that no salsa verde I have ever made has turned out so perfectly (this one was a blend of hyper-chopped garlic, mint, and coriander with a dash of dikon mustard, pepper, salt and olive oil).
My station ended up looking like the result of Les Poissons in The Little Mermaid – natch – but it was an ode to the knives, if anything.