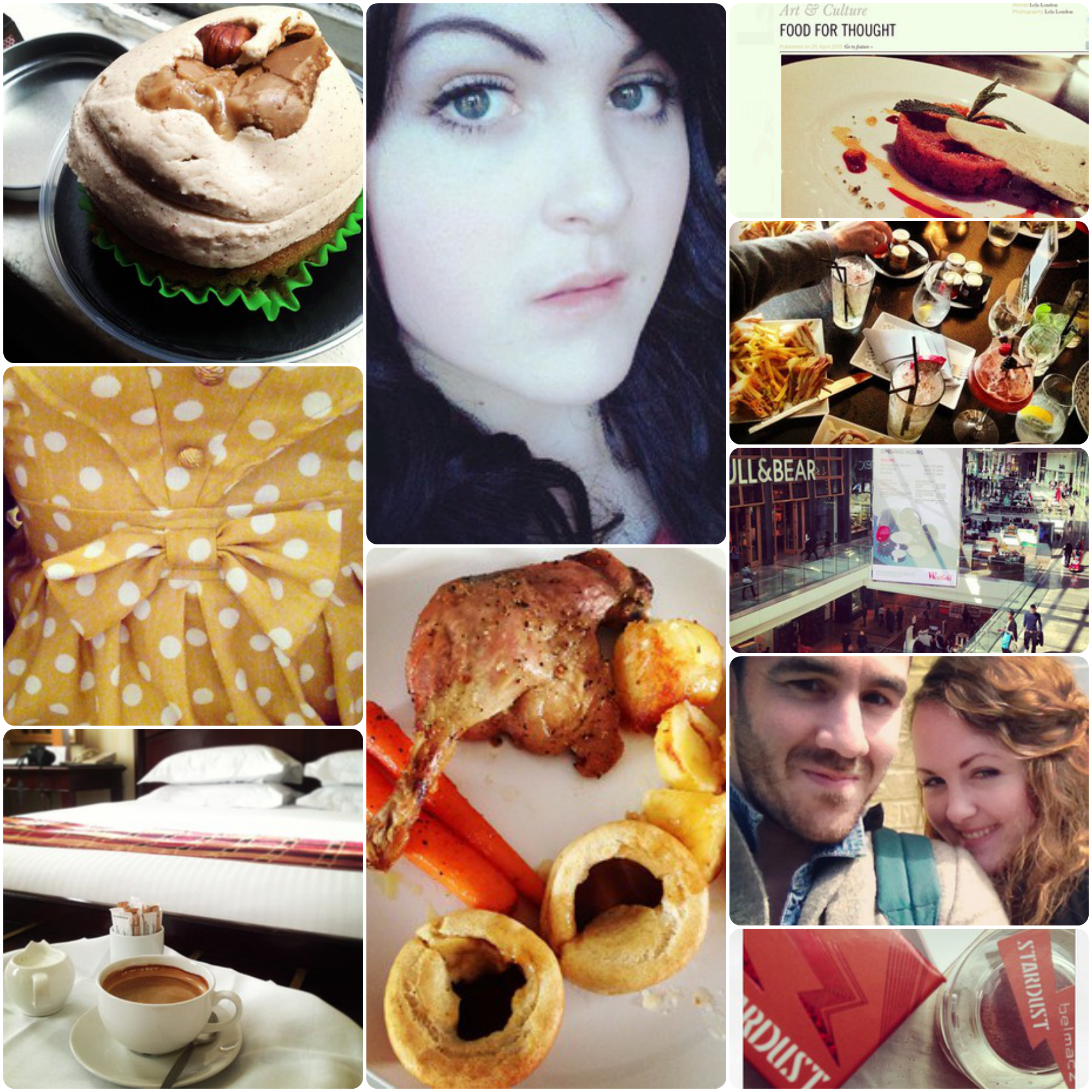 Instagram (@lelalondon) – left to right, top to bottom:
1. It's official. The way to my heart is a Cat and The Cream cupcake.
2. TBT. 18 years old. When I thought I was Dita von Teese.
3. CARROT FUDGE, U GUISE. (New Food For Thought at HungerTV.com!)
4. #SorryNotSorry
5. Vintage recovery (shop your closet!)
6. 4*. Fun for the whole family.
7. Westfield on a weekday. Lust.
8. Look at you, Ike.
9. A night of R&R ahead.
10. Gold leaf eyeshadow with stunning packaging? Sold before it's even applied.